Your care team.
When you need them.
Your care team may include nurses, social workers, or other health care professionals who want to help you feel your best. They can help you manage a condition (such as diabetes, asthma or COPD), lose weight, manage pain, and more. They can even connect you to resources and in-person support.
My Health Planner is a tool included with your health plan — it's free and easy to use! From your smartphone or tablet, you can find health information tailored to your goals, get daily tips and set reminders to help you stay on track of your health. Know that you're not alone — your care team is always available through the app to support you throughout your health journey.
If you received a text, email, or postcard saying you are eligible, note your access code and download the My Health Planner app using the buttons below or scan the QR code.
Connect with your care team
With the My Health Planner app, you can connect with your care team and the health resources you need, when you need them.
Stay on top of your health and wellness. Follow these simple steps to get started.
With My Health Planner, you can easily access features such as these — all from the convenience of your mobile device.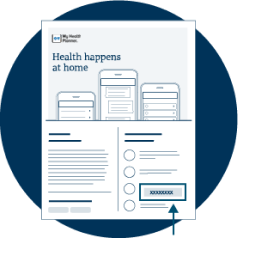 Step 1
Have your access code ready. You'll need this to sign up.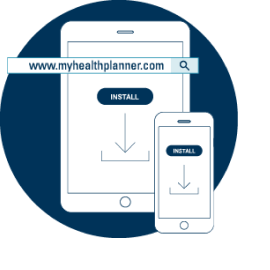 Step 3
Create your account and enter your access code. You will also need to enter your Member ID and date of birth.
Step 4
Send your care team a message to say hello! You can also read welcome information on your checklist and set up reminders for your medications or doctor's appointments.
Step 2
Download the My Health Planner app from the App Store or Google Play.